What's it like to work with a licensed dietician-nutritionist?

As a former competitive figure skater, I have high standards and strive for "Olympic Excellence" in health, wellness, and athletic performance. You'll discover I'm a data-driven, spiritually-guided, tough-love practitioner. I'm pleased to offer free newsletter/blog posts, economical group programs, and private nutrition consultations online (TeleHealth) and in-person (Baltimore).
---
Step 1: Download my Nutrition Ladder and join my mailing list

FREE GIFT: The foundation of my practice is my Nutrition Ladder, which I invite you to download as my free gift to you.

I will send you weekly blog posts and videos free of charge, and will never share your information without permission.
---
Step 2: Enroll in a group program
Group Program: Boost Your Immune System with Nutrition
This food-as-medicine focused course may help answer:
How may I keep from getting sick this winter?
What may I do if I get sick? How may I get back on my feet faster?
This 4-module course is a great introduction to working with me, and includes
lectures, handouts, and 4 live group coachings (IN-PERSON option)
Option 1) IN-PERSON: Our next session starts Saturday 12/5/20 4:00 PM EST, runs 4-weeks, and will have masks and social distancing. This group program will be held IN-PERSON at RPCC (5802 Roland Ave, Baltimore, MD). Cost is $99. Register Now!
Option 2) ONLINE: With pre-recorded lectures, this self-paced option allows you to binge-watch all 4 hours of content at your own pace. Includes all the handouts, but minus the live interaction. Cost is $20. Get Started Today!
---
Group Program: Autism Recovery Parents Support Group
New Weekly Group Program coming in January 2021
sponsored by Roland Park Community Center, 5802 Roland Ave, Baltimore, MD 21210
If you are interested, please complete our Autism Recovery Parents Survey to vote for your preferred days/times.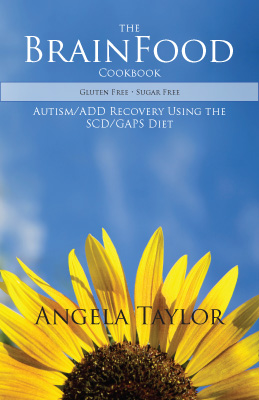 ---
Step 3: Sign up for a free 15-minute Discovery Call

New clients are invited to schedule a preliminary FREE 15-minute discovery call to learn about your nutrition needs.
---
Step 4: Register for your Intake Appointment Package
Prior to your intake appointment I will ask you to fill out Intake forms, HIPAA/informed Consent, and Cronometer 3-Day Food Diary.
I meet with clients in-person in Baltimore, or via HIPAA-compliant video worldwide.
I do not participate with insurance, however I'm happy to provide a SuperBill for reimbursement.

2021 Fee Schedule:
$325 Initial Intake Appointment (90 Minutes)
$140 Followup Appointment (60 minutes)
$465 will be charged to new clients at the time of booking.

---
Step 5: Schedule your Follow-up Package
A 6-pack discount for (6) 30-minute followups is available for $474. ($79 per visit)
Single 30-minute follow-up appointments are $99
---
About Angela Taylor, MS, CNS, LDN
I'm board-certified in Clinical Nutrition, and currently serve as adjunct faculty at Johns Hopkins University, Brooklyn College, and Nova Southeastern University College of Medicine. Additionally, I am the author of
The BrainFood Cookbook - Autism / ADHD Recovery using the SCD / GAPS / Paleo diet.
I'm also certified as a Personal Fitness Trainer by AAAI-ISMA.
---
A Functional Approach
Functional lab testing of stool, urine, blood, and saliva may be important tools to help us get to the root of your health struggles. As a dietician-nutritionist, I am happy to interpret existing labs which were ordered by your doctor, and/or refer for the ordering of new labs (asking your physician to sign the test req). Functional labs may include testing from Floré / Sun Genomics, GI-MAP, Genova, Great Plains, SpectraCell, Cell Science Systems, Opus23, Precision Analytical, DUTCH, LabCorp, Quest and others.
---
Author and Speaker
I would be happy to present a book talk to your organization. Please contact me for dates and rates.
BrainFood Cookbook:
Gluten-Free | Lactose-Free | Soy-Free
Includes the story of our family's Autism / ADD Recovery using the SCD/GAPS/Paleo diet
www.brainfoodcookbook.com
Eat to Win:
Biohacking to Become Stronger, Faster, & Smarter
www.eattowin.net
---
2021 Teaching Schedule:
Johns Hopkins University - Clinical Nutrition AS.020.120.12 starts 1/4/21
NSU Patel School of Medicine - Functional Clinical Approach to the Endocrine, Immune and Nervous Systems NUT 5315 starts 1/7/21
Johns Hopkins University - Nutrition & Community AS.360.113.33 starts 1/11/21
RPCC - Autism Recovery: Parents Support Group - RPCC Fridays in 2021 (time TBD) starts 1/22/21
Brooklyn College - Integrative Nutrition and Functional Foods HNSC 4250 starts 1/29/21
RPCC - Boost Your Immune System with Nutrition RPCC starts 2/6/21
Johns Hopkins University - Clinical Nutrition + Dietetic Skills AS.020.221 Summer Session I 5/24/21-6/25/21
Johns Hopkins University - Sports Nutrition & Health Institute Hopkins Summer Institutestarts 7/19/21
---